Pictures stolen from Vietnamese businesswoman Mai Kieu Lien
https://en.wikipedia.org/wiki/Mai_Kieu_Lien
ginawea2
34-year-old Female
Seeking Men: 28 - 99
New York, New York, United States
Last Activity: Today
MUCH LOVE FOR FRIENDS
about myself:
I"m an easy going someone,. who love to care , help and stand for a needy and poor
willing to relocate: Yes
marital status: Widowed
seeking relationship: Casual dating, Friendship, Long term relationship, On line chat, "Intimate" activities, Marriage, Whatever works
looking for a match: Anywhere
Appearance
eyes: Black/Ebony
hair: Black
hairstyles: Curly
body type: Slim / Slender
Background
ethnicity: Asian
speaks: English
religion: Christian
Lifestyle
smokes: No, don't smoke
drinks: Never
living status: Living alone
has children: No
Qualities
attributes: Trustworthy
Hello dear nice to meet you, I am Gina Weah, from Cambodia but my late husband is from Indonesia and we live in the United Arab Emirates. I need an urgent response from you (
ginaweah95@gmail.com
) because i have something very important to share with you if you do not mind my dearest. I will wait to hear from you soon,Thank
Regards
Gina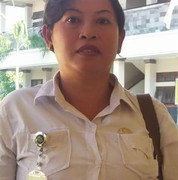 ....... Mail is out!!!!!!