Jason1974
- Finya
Neues Mitglied 44
Oh - ein Mann der sein Alter zu hoch angibt?
Persönliches Statement
I am 5' 7" tall and enjoy the brighter side of life, I have a great sense of humor and appreciate others who are able to see the humor in life . Some of the ways I like to spend my free time is hiking and walking wherever I can , listening to music , traveling and exploring new places , meeting new people and learning new thing , I'm not a saint or a Rhode Scholar, I'm sure I have my quirks like everyone else!
I am a spiritual sort , who values consciousness and honest communication but I tend to be down to earth . Keeping physically and emotionally in shape are important to me and I like someone that feels the same . When it is mutual , I like being with people that are interested in life and endeavor to look at the bright side of things(who are also willing to deal with life when it is not necessarily very bright). I find gentle and compassionate women to be very attractive . Feel free to email me if you are interested,and let embark on a blissful journey of love , friendship and companionship . I am actually looking for someone i can live the rest of my life with .
Ein Text, wie er wörtlich x-fach bei Scammern steht
Lebenssituation
Wohnort 40… Düsseldorf
Beziehungsstatus verwitwet
Suche eine Frau zwischen 40 und 45
für feste Partnerschaft, netten Flirt, ein Abenteuer, eine Freundschaft, eine Reise, gemeinsames Ausgehen, gemeinsame Besuche von Museum, Theater etc., nette Bekanntschaft
Kinder eines, lebt weiter weg
Kinderwunsch irgendwann eines
Bildung und Beruf
Beruf/Branche Architektur & Bauwesen
Beschreibung keine Angabe
Sprachen Deutsch, Englisch
Letzte Schule keine Angabe
Äußerliches
Foto-Voting noch nicht genügend Stimmen erhalten
Größe 1,76 m
Figur athletisch
Augenfarbe blau
Haare braun / kurz, lockig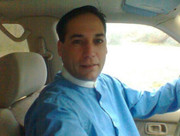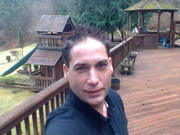 Jason1974 44 Gestern, 00:12 Uhr
Hallo xxx
danke sagen wenig über Sie... Mein Name ist Jason Cervantes ich aus Düsseldorf in Deutschland komme
und ich arbeite in einer Baufirma... ich liebe viele Sachen und ich bin unbeschwert, einzelne und unabhängige Mann einen Begleiter sucht zu verbringen Zeit mit und begleiten Sie mich in den Dingen, die ich gerne tun, mit der Möglichkeit einer langfristigen Beziehung...Ich bin aufgeschlossen und steh immer versuchen, neue und aufregende Dinge mindestens einmal. Ich bin auf der Suche nach jemand wer ist eine gutherzige Frau und wer weiß, was genau in einer Beziehung bedeutet und kann romantisch sein, Spaß und natürlich es wäre schön, wenn Sie angenehm in die Augen.Ich suche jemanden, der die Freiheit hat, die ich an diesem zeigen Sie im Leben. Ich würde nicht auch dagegen, mit jemandem, der weiß, wie man einen Mann gerecht zu werden. Ich bin überhaupt keine materialistische Mensch, also ich dies im Sinne von Leidenschaft und Zuneigung meine
.Ich bin mit meinen Gefühlen am Anfang ein wenig vorsichtig, bis ich Sie kennen lernen und dann kann ich eine Person sehr loyal und fürsorglich
. Wenn ich mich selbst charakterisieren würde ich sagen, habe ich mehr eine exotische Aussehen wegen der verfügt mein Feuerzeug
... lächelt. Ich bin an einem sehr stabilen Punkt in meinem Leben und das einzige was fehlt ist das spezielle jemand. und außerdem habe ich verletzt einmal...Also, wenn Sie denken, das Sie möglicherweise nehmen Sie eine Chance, so wie ich bin, und erzähl mir mehr über Sie zu. Ich freuen uns auf eine großartige Frau und erinnern "Good Things come in klein, aber oho! "
.Ich freue mich auf Ihre Antwort... und Sie können mir schreiben und Senden von Bildern an
jasoncerv1974@outlook.com
Jason