Die Bilder sind bei einem US-amerikanischen Modell namens Michael J. B. gestohlen
modelmayhem.com/29573
Neues Mitglied 57 ist online
timothydavid26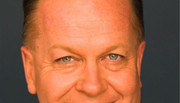 Ja - es ist schon schwer, bei Finya sein Gesicht richtig einzupassen ...
Lebenssituation
Wohnort 10… Berlin
Beziehungsstatus Single
Suche eine Frau
Kinder keine Angabe
Kinderwunsch keine Angabe
Bildung und Beruf
Beruf/Branche keine Angabe
Beschreibung keine Angabe
Sprachen Deutsch
Letzte Schule keine Angabe
Received: from [81.89.96.88] ... ; Tue, 19 Aug 2014 08:49:22 BST
- ISP: pro Internet KG - Confirmed proxy server - Country: Anonymous Proxy
Hi xxx,
How are you doing today?
- ich tu Gutes tun -
I am Timothy David, am 55yrs old and thanks for giving me you ID, i
was SO HAPPY when i saw your email ID
- scammer freuen sich IMMER über Post
..
Actually , my father is from
- deutscher Vater ... klaro
Germany and my mother An American . I spent some time of my life in UK
studying and later moved to back to USA where I attained my master
degree in Engineering
- dem Ingeniör is nix zu schwör ... siehe Photo -
and later joined the army . I work as a
military Engineer currently in Afghanistan
. Before I found you , I had given up on ever finding
my soul mate.Ever since I was divorced, I never thought I could feel
the way I feel now and I don't know why. It wasn't supposed to be like
this, but I got sprung!
- Sprung in der Schüssel -
And it is you my heart's sprung on.
Life without Love is like a harp without strings." A phrase say Love
is a noble act of self-giving, offering trust, faith, and loyalty. The
more you love, the more you lose a part of yourself, yet you don't
become less of who you are; you end up being complete with your loved
ones
... raap, raap, raap ...
I really need to know more about you
- ich weiß schon genug ...
Datei: me_1.jpg ...
...wer das wohl glauben mag ...