1liebe
- Finya - 197.228.190.61 -
Südafrika
- Johannesburg
Skype-ID:
paullubc
Neues Mitglied 45 ist online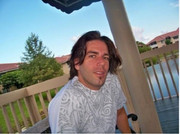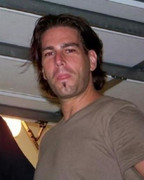 Persönliches Statement
Ich wurde von meinen Eltern beigebracht, andere so zu behandeln, wie Sie selbst behandelt werden möchten. Ich bin freundlich, ehrlich tolerant und respektvoll. Mein Leben ist wirklich ein
blessing.ou
finden mich im Herzen jung geblieben und physisch stark sein. Ich bin hohen Energie-und Sie werden fast nie sehen mich immer noch sitzen.
Lebenssituation
Wohnort 74… Rosenberg
Beziehungsstatus Single
Suche eine Frau zwischen 45 und 55
für feste Partnerschaft, gemeinsame Besuche von Museum, Theater etc., nette Bekanntschaft
Kinder eines, lebt bei mir
Kinderwunsch eher nicht
Bildung und Beruf
Beruf/Branche Einzelhandel
Beschreibung Sales
Sprachen Deutsch, Englisch, Französisch
Letzte Schule Gymnasium
Äußerliches
Foto-Voting noch nicht genügend Stimmen erhalten
Größe 1,82 m
Figur normal
Augenfarbe haselnussbraun
Haare schwarz / lang, lockig
Received: from [
178.77.99.175
] ...; Sat, 23 Aug 2014 19:34:14 BST
Not in Bad IP-List
Ein deutscher Mailserver - mail.exadi.mx - ISP: Host Europe GmbH
Hello Treasure
This Paul.....How are you doing today is I hope all is going well with you over there? I'll like to know more about you. Whats your real name and where are you from? you have any kids and what do you do? I think that's good for a start.And so you can ask me anything you'll like to know about me.Do you have a messenger so We Could chat? And also i want you to send me more pictures of yourself ...... Until then make sure you take good care of yourself, stay cool, calm and God bless you.
Paul