liene_MM
- Finya
Neues Mitglied 56 ist online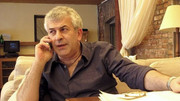 Persönliches Statement
My ideal partner would be someone who is honest, loyal, compassionate, loving, romantic, has a sense of humor, someone who is always down to earth and someone who not only can I talk to freely but you must be able to their sense be for me too. I want'm a partner try to bring my spirits when I'm down and out. . , I would say that my personality is never dominant and I get jealous. I need a partner who can stand up and me into an argument and express themselves (the statement does not mean that I want to discuss, but it happens when fine .lol ,.) I want to be with a woman, the family wants lifestyle and understands that in order for them have good relationship with her ​​partner, she needs to spend time with their partner. I understand and have no problem with my partner spends time with his friends, I care more about the heart and the soul. But the hardest thing is chemistry, the one-night stands does not interest me.
Lebenssituation
Wohnort 81… München
Beziehungsstatus verwitwet
Suche eine Frau
Kinder keine
Kinderwunsch eher nicht
Bildung und Beruf
Beruf/Branche Versand & Container
Beschreibung CEO
Sprachen Deutsch, Englisch
Letzte Schule Universität (Ausland)
Äußerliches
Foto-Voting noch nicht genügend Stimmen erhalten
Größe 1,80 m
Figur normal
Augenfarbe blau
Haare grau / kurz, lockig
Hallo xxx
Es war schön Exchannging Nachrichten mit Ihnen auf Finya und ich beschlossen, Sie schreiben, bevor ich schlafen gehe... Bin nett wunderbarer Mann.Leute sagen, dass ich zehn Jahre jünger als ich aussehe.
Ich fühle mich, ich bin sehr gesegnet Person. . Familienwerte sind sehr wichtig für mich. Ich war sehr gesegnet, liebevolle Eltern, aber sehr leider habe ich sie verloren.Ich hoffe einige Tag ich in der Lage werden, die Liebe zu jemandem zu geben, da sie miteinander & mir gaben. Ich bin in guter Gesundheit...Was Ihre Erfahrung bisher war seit Sie online dating-Service.
Bin das einzige Kind meiner Eltern. Sofort nach der High School, die ich an der dortigen Universität eingeschrieben und bald herausgefunden, dass Bier und Frauen war ein genehmigter Lehrplan. So trat nach drei Semestern in Vertrieb und Marketing. Meine besten Freunde sind seit mehr als 8 Jahren in meinem Leben, und sie kennen mich innig. Ich nehme keine Freundschaften für selbstverständlich und ich bin nicht auf der Suche nach einen anderen Freund, sondern etwas mehr als das.Ich bin ein sehr lustiges, pflegeleicht-Mann, der genießt die kleinen Dinge zu lieben. Jedoch möchte ich Dinge langsam und bauen eine gute Freundschaft.
Ich bin sehr treu und anhänglich. Aber am wichtigsten ist, ich habe einen großartigen Sinn für Humor. Sobald du mich in dein Leben lassen finden Sie mich in Bezug auf Spaß und ein guter Kerl zu hängen mit sehr ansteckend. Ich kann Ihnen versprechen, dass wir eine warme und freundliche Bekanntschaft am Anfang und möglich etwas besonderes wachsen könnte. Also, zögern Sie nicht, einige Fragen zu löschen.Wenn Sie die Zeit, mich kennen zu lernen dauert, denke ich, Sie werden mir zustimmen. Ich bin nicht böse Blick entweder, in der Tat wurde gesagt, ich bin eine gut aussehende Mann. ! Ich glaube, dass jeden Tag ich wecken wie ein Geburtstag ist. Das Leben ist zu kurz, um die kleinen Dinge des Lebens, Sie stören zu lassen. Ich halte eine positive Haltung in alles, was ich zu tun und suchen das gute im Menschen.
Mein ideale Partner wäre jemand, der ist ehrlich, treu, mitfühlend, liebevoll, romantisch, hat einen Sinn, Humor, jemanden, der immer bodenständig ist und jemand, der nicht nur kann ich mit frei reden aber sie muss in der Lage, ihr Gefühl für mich auch sein. Ich will einen Partner, versuchen werde, meine Stimmung zu bringen, wenn ich nach unten und außen bin. Ich bin von meiner Familie sehr schützend. Ich würde sagen, dass meine Persönlichkeit nie dominant ist und ich eifersüchtig bekomme.Ich brauche einen Partner, kann aufstehen und mich in einen Streit und express selbst (die Anweisung bedeutet nicht, dass ich will diskutieren, aber es passiert, wenn gut,..) Ich will mit einer Frau zu sein, will die Familie Lebensstil und versteht, dass in Ordnung für sie eine gute Beziehung mit ihrem Partner haben, die sie braucht, um Zeit mit ihrem Partner verbringen. Ich verstehe und habe kein Problem mit meinem Partner verbringt Zeit mit seinen Freunden, ich sorge mich mehr um das Herz und die Seele. Aber das schwierigste ist Chemie, die one-Night-Stands interessiert mich nicht.
Ich weiß, was ich im Leben will. Ich möchte jemanden, der mich und alles, was, denen ich gearbeitet haben, erstellen Sie ein besseres Leben für unsere zukünftige Familie, zu schätzen. Jemanden, der meine Fehler zu akzeptieren, wird nicht versuchen, mich zu ändern. Eine Dame, die von ihrem Mann in guten Zeiten und schlechten stehen wird.
Ich glaube, dass Gott uns alles auf einen Pfad im Leben führt.
Das Leben ist kurz hier also Leben sie gut und nutzen Sie alles, was Sie, um Ihr Leben besser zu machen können. Denken Sie daran, dass alles aus einem bestimmten Grund passiert! Ich habe das Glück, ein sehr erfolgreicher Geschäftsmann mit viel Klasse zu sein, ich mag Reisen und lernen andere Kulturen.Beruflich habe ich einen tollen Job, die ich liebe, ich befasst sich im Verkauf von Auto, das ich sowohl im inland als auch im Ausland exportieren. Das klappt so stolz fühlen, weil sie mich getroffen hat, um einige schöne und große Länder
Ich bin bereit, Willens und venture her auf eine Reise, die die Vergangenheit, und gleichzeitig lassen wird die besten Erinnerungen und diejenigen, die vergeben konnten verletzend und in der Regel unbeabsichtigt
. Ich lebe das Leben, ein Tag, eine Stunde, einen Moment zu einem Zeitpunkt. Ich will und brauche die heilende Kraft der Liebe, physisch, emotional und spirituell. Ich möchte teilen, was ich habe, mit einer besonderen Frau, die schätzen, dass ich eine Tiefe Fähigkeit zu lieben haben, die ausgefüllt und erfüllt werden muss. Es kann nicht bleiben, wenn wir es verschenken. Ich schreibe diese Gedanken als des Fluss in meinem Kopf und mein Gefühl ist, dass sie direkt aus meinem Herzen kommen. Ich fühle mich jetzt sehr ruhig, und dies scheint der geeignete Ort, um zu stoppen.
Ich hoffe das meine langen Post Sie verscheuchen nicht. ...und wartet eine Mail in Rückkehr und ein paar Bilder von sich selbst...Probieren Sie und installieren Sie Yahoo-Messenger zu, so dass wir dort plaudern...
Liebevoll
Michael