RPO =
Cesar Emmanuel
see below
romancescam.com/forum/viewtopic.php?p=565523#p565523
interpals
andrewclark1 Andrew Clark, 52 y.o.
Frankfurt am Main, Germany [Current City & Hometown]
Online now
am sorry for invading your privacy and also for my late response.. I came across your profile and liked you.. my name is Oscar Clifford,you can call me Oscar.. I am an Engineer by profession CEO of HI TECH ENGINEERING CO. My company is into Solar Panel, installation of Solar equipment in

industries and companies and also on farm equipment. I am an Italian born and brought up in UK, my Dad is late while mom stays with me in UK now. I really need a woman

i can call my own, a woman i can trust with the rest of my life, i shall be returning back home as soon as possible and probably will travel to meet with you if all goes well with us. We will talk more better on whatsapp because i dont come here often on Interpals due to my job. I will be very happy if you can tell me about your self to enable me know you more better.

here is my email. andrew.clark1@gmx.com, i will wait your contact whatsapp number to enable me add you up for easy communication.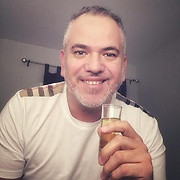 interpals
andrewclarkzz Andrew Clark, 52 y.o.
Miami, United States [Current City & Hometown]
Online now
I'm Mr. Oscar Clifford, people call me Cliff. I will like to have some little discussion with someone special who i we like for the rest of my life.