Pictures stolen from Anthony Dohrmann
=>>youtube.com/watch?v=3yvgC4rXDJE
This user contacted me on the chatting site, his profile doesn't give much info but it has a picture and he gave me his number.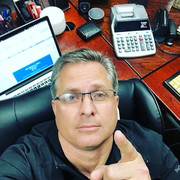 The real person in the picture is a famous electronic engineer Anthony Dohrmann
http://tonydohrmann.com
Bernard2, phone number +971547909670 / +97154-790-9670 / (971)-547-909-670 /
+971-54-7909670
15:42
Hello....Nice picture you got on your profile..My name is benard,I'm new on the dating scene.I'm simple,caring,honest and fun to be with.
Well I took a look at your profile and i like it but i feel there is still more to know about you so i'm interested but i'm aware that it takes some time to know someone better but anyways i would like you to take some few minutes of your time to read my profile and tell me more about yourself?
01:01
Thanks for checking my profile.i really didn't write a lot about myself on there but here is more about me....I'm an easy going person that feels everything in life has its purpose.I believe that we should treat others good the way we treat ourselves good.I like some activities like cooking,swimming,fishing,horseback riding,tennis and golf games.I also like art works,the beach and visits to parks and museums.
02:32
I'm the only child from a small family.My dad is Scottish while my mom is American.They were married for seven years and got divorced when i was 4 yrs old...After they divorced my dad took custody of me and relocated to England.
I attended a Catholic boarding high school named St.Bees located in Cumbria which is five hours away from Manchester in United Kingdom.I got my Bachelor's degree in Geology at the University of Essex in Colchester,Essex United Kingdom.I did most of my schooling in Europe so i have an accent and i hope you don't mind...?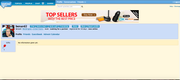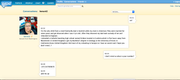 When contacted by WhatsApp he refused to talk in voice cause "it's not allowed in Dubai". I was told by moderators here such scams are getting more and more popular now.
Stay safe