INTERPALS
Davidinko34 Davidinko34, 54 y.o.
New York, United States [Current City & Hometown]
I like Traveling , fishing , reading and swimming, and I heat cheat,lies and dishonest people In life you will realize there is a role for everyone you meet. Some will test you, some will use you, some will love you and some will teach you. But the ones who are truly important are the ones who bring out the best in you. They are the rare and amazing people who remind you why life is worth it.
Send me your WhatsApp number and email and let me contact you please my good friend now
I love you so much

To love someone is not a sin I like you so much that is why I want to contact you through with you
you know I love you
briziodavid2@gamil.com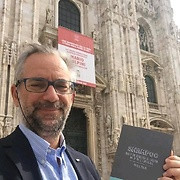 ...... RPO is Paolo Pugni from MIlano
https:/ /twitter.com/paolopugni?lang=de
.facebook.com/paolo.pugni
.youtube.com/channel/UCEEIDlSZenYW9OdsnJM_l8w