pictures stolen from British actor Benedict Cumberbatch
https://en.wikipedia.org/wiki/Benedict_Cumberbatch
matteo Aug 2
I am the perfect man to share your life with. Believe me!
Together we can make all things possible.
Looking forward your reply.
matteo
Email
mu.matteo1@gmail.com
Gender Male
Looking for Female
Age 23 y.o.
Country United States
City Nowhere
Here for Friendship, Romance, Serious Relationship, Marriage, Just Fun
Marital status Single
Sexual Orientation Straight
Children I don't have children
Ethnicity Other
Religion Other
Body Type Athletic
Education Some college
Occupation Travel Agency
Description
Personal Description Honest.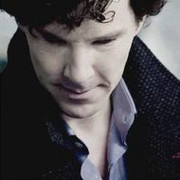 91.192.4.99 Net Tech Ltd; bad IP proxy