I met this man call Engel on a Dating Site call Zorpia.com/Twoo.com
Phone Number: +1 530 488 2895 (WhatsApp)
https://www.twoo.com/163267956#index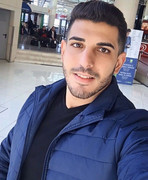 Engel, 30
Washington D.C.,…
Likes 235 Views 94 Match % 47%
Here for friends
Chat Connected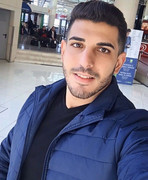 PROFILE DETAILS
Engel has completed 7 out of 52 details.
Response rate: 60%
Response time: Within a day
Zodiac sign: Pisces
Preferred language: English (USA)
Relationship status: I'm single
Sexual orientation: I'm straight
Messages he sent to me in my Zorpia.com/Twoo.com Inbox
Engel:
Good morning
Engel:
Hello
Engel:
Am good and you
Engel:
Nice to meet you here today
Engel:
I hope we can communicate. .......
i am from Taxes Dallas which to know
Where are you from
Engel:
Nice
Engel:
Nice to meet you here
Engel:
Thanks
Engel:
I earned a bachelor's degree in civil engineering from the University of Texas In Dallas
I am a philanthropic, and also I am a Drilling engineer, a personal consultant in the area of crude oil, and i specialize on installation of oil rig and platform, I also buy oil and ship to other countries for sales.
Engel:
What about you?
Engel:
Oh that's nice
Engel:
Anyway I would like to visit, but maybe someday when we become friends
Engel:
Hi
Engel:
Am good and you
Engel:
You have WhatsApp?
So we can communicate more over there
Engel:
+1 (530) 488-2895
Engel:
Or you send yours
If you can not find me