YIM nagger
david69eliott17:43 30.5 <ding>
17:51 30.5 <ding>
17:51 30.5 Hi sweety
17:52 30.5 U there?
From: "David Eliott" <
davideliott69@yahoo.com
>
Hi beautiful, This is David from mingle 2, please reply back if you get my message.
avatar yahoo: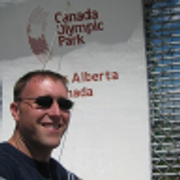 => Badoo: David Eliott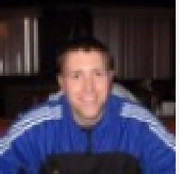 clone: adatingnest.com/davideliott69
davideliott69
Posted on 02/04/2016
Age: 47
Country: United States
State: Kentucky
City: bowling green
Zip Code: 42104
Headline:
seeking for my better half.
In my own words:
I am a very simple man and it does not take much to make me happy. I only want GODS will for me.I am God fearing, submissive,loyal,hardworking, nurturing,a great communicator as well as listener. I am ready to fill the missing piece in the woman"s life that GOD made for me, I know that you are incomplete because your rib is missing and when we find each other I will just slip comfortable in your life and by your side. You will know me because I wont cause pain in your side but the fit will be comforting and I will hold you up and support you what a rib was designed to to do.you will know me because I am a part of you and we have the same spirit. Please take time and pray before leaving me a MSG cause I am serious about this.The woman for me must be marriage minded and have the heart of GOD and I will know from the examples given in GODS word,I do still believe in love. I'm very ambitious and goal oriented. In everything that I do I seek God first. With God, everything is possible. I'm looking for a person with a great heart and an even better attitude about life. The most important thing I'm looking for in a partner is honesty and lots of two-way communication. I've lived enough to know that I'm not going to like everything that I hear but I'm wise enough to know what I can accept and what I can't.
I'm looking for someone that knows how to really treat a man, not just the superficial stuff you do to court a man, I want the kind of woman that's there for you when you need a shoulder to lean on because you need to let someone else carry the load even if it's just for a minute. And conversely, I'm looking for a woman who knows how to embrace and respect the traditional gender roles in a relationship. However, she can't think that means dictatorship but understands it mean partnership. I'm looking for a woman who understands that respect is a two way street. I could go on and on but I think you get the gist of what I'm saying. If you possess these qualities and more, let's talk!!!
Marital Status: Single / Never married
Education: Some College
Employment Status: Self-employed
Occupation: Executive / Management
Income: $100,000 to $149,999