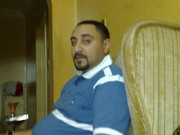 jeff1212
jeffrey brown
56 year old, man from Canada
About Me and My Life
Considering a grad degree.... Getting "bored" lately and need some kind of change or project to keep me busy. I´m an outgoing, happy, and generally "glass is half-full" kind of gal.
My Interests/Hobbies
Bowling, Inline skating, Swimming, Volleyball, Walking / Hiking, Weights / Machines
Favourite Books
Your profile.... I kid. I don´t read many books these days. I´m guilty of the 50 Shades hoopla. I´m a google addict and I enjoy random quotes or trying to find things to inspire my staff.
Favourite Movies
Out of the city for the weekend I´m visiting friends in NJ, CT, Boston.. friendships are hugely important to me and I´m fiercely loyal.. City weekend I´ll be at a yoga class, playing tennis, concerts, drinks, dinner, whatever the city has to offer!
Pretty much any rooftop bar in the city! Quiet little restuarants/bistros, anywhere that has a decent pint of Guiness!
London (obvious), my parents´ house and their view of the Pyrenees, my apartment when I need to decompress.
hello how are you doing today this jee you can hit me up on cell phone number 704-666-3158
Subject: from jeff1212 on dailyflog
From: jeffrey rene <
jeffreyrene412@gmail.com
>