FMF
Danniiher867
Am new with all this . I am a nice friendly guy who likes meeting new people who share similar interests. The more two people think the same the better the match.
Age & Gender: 53 Year Old Man
Location: Allentown, Pennsylvania, US
My Profession: Civil Engineer
My Marital Status: Windowed
I Want Children? No
I Have Children? Yes
My Interest Keywords / Tags
a special woman that wants the same in a relationship that i can give.. a special woman that has a kind heart to give as i can give. to know that one and one make one. long term
a warm heart
a woman who is ready to spent the rest of her life with me. .. as well as our time together too.a strong-willed and caring woman with her own mind and unafraid of a challenge. a realistic approach to life
and who wears a smile 51
be tolerant of others' points of view
but emotionally too. chemistry is a must - i love passion and closeness. i really want someone who has a kind spirit
i am looking for a relationship with a woman who i can respect - who wants a man to cherish. i want to feel safe and protected with the woman i love - not just physically
interests and pursuits. be your own person but accept me for being who i am
not afraid to question things as they come along. must be willing to travel and enjoy going out. please have a great sense of humor
of the time
About Me
Ready, set GO!! I am a regular, good hearted, and outgoing Guy looking for someone who is honest, kind, caring, and outgoing. I would like someone who wants to do things with me, anything from playing golf to playing football, weekend traveling to long romantic vacations, going out to dinner to dining in with a bottle of wine in front of a nice fire, working in the yard to working on a tan. I like to try new things and want someone who also likes trying new things. looking for someone who can understand that. . I love sports. Playing and watching.Football, Basketball, & Gymnastics! Do you want to come play with me? Do you want someone to call you in the middle of the night just to tell you he is thinking about you? Do you want someone to play in the rain with? Do you want someone you can be around your friends with? Do you want someone to treat you special? Do you want someone you can treat special that values it? Do you want a new friend, and possibly more in the future, to share experiences and have fun with? I DO!!!!!!!
Are you that person? Stop sitting there looking at your monitor, e-mail me now so we can get started!!!.I cook, do dishes, clean, vacuum, do laundry, and anything else needed around the house.I enjoy movies. Love the sound of rain at night and the fresh air the morning after... I am a really trusting person. I like to try to fix things, a typical man. I am very loyal and would never lie to someone in a relationship, no matter what the outcome. I am committed to my faith and will raise my Daughter in that way.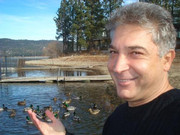 please you can reach on..... danni10i@yahoo.com
or text me on 267-797-7363
yahoo avatar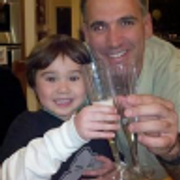 scamlisted elsewhere