familyfamily36@yahoo.com
familyfamily36@gmx.com
michmac25@yahoo.com
.. zorpia.com/michmarce2
Username: michmarce2
Name: mich
Age: 20
Gender: Female
Bordeaux, France
Member Since:
Friday, Jul 1 2016
Looking for anything with a girl
aged 30‑80, in Tonga.
good looking young girl easygoing ,loving and caring ,down to earth ,hard working ,honest and trustworthy,searching for the same someone who can help me and help me relocate ,are you there
Interests Reading Sports Travellingbeach
Sexual Orientation Straight
Ethnicity African American (black)
Religion Christian
fTV Habits Reality show addict, Sports Nut, Sitcoms, Dramas, Movies, I want to be on a game show too, Documentaries, Channel Hopper, Tivo is my best friend
Club & Organizations
familyfamily36@yahoo.com
WITH TEARS
(familyfamily36@gmx..com )
My name is Miss Michelle looking for honest someone like you who can help me in this time of needs.during
the civil and political crisis in our country,my parents together with my only sister was killed by wicked once.
I was in the school when this trouble took place to my family. I was in coma for one week.
But I thank the almighty God because I never knew that I could support the shock of losing almost my whole family.
Right now I am still here but very unsafe for me. I'm living in great fear and bondage.
I intend leaving this country as soon as possible but only one thing kept me back.
My late father has deposited with one of the prime institution the sum of money,
$3.2Million But unfortunately he did not complete the transaction before he died.
I have the documents receipt of deposit with which my late father made the deposit,
I have mapped out 25% out of the total money for your help and assistance,
because it looks stupid for me trying to confide in a total stranger I never met before .
I am convinced you are an honest person and you have the capacity to help me. As soon as
it is done, I will come over to meet you and spend the rest of my live in your country.
I wish to help less privileges once invest the money into any business you may propose.
I promise to greatly compensate you for any assistance you may offer me.
I do not know how you may feel about this but I want you to take this very serious and confidential,
Down here, I am living in fear because enemies, uncles and wicked relatives of my parents are hunting for me.
Please let me know your mind concerning my proposal to you,
Please let me know your mind concerning by replying to the below address.(familyfamily36@gmx..com)
michmac25
at
yahoo
com
familyfamily36@yahoo.com
-->
Skype;
ID: family.family1862
Name: family family Sherry
Antepen, Côte d'Ivoire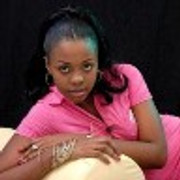 IP: 196.183.108.134
ISP: NET Internet Services
Country: Ivory Coast