Name:
Solomon204
E-mail:
tneg007@gmail.com
Phone number:
+2348107616661 or +(234)-810-761-6661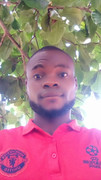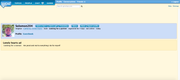 This scammer contacted me on a chatting site. He poses himself as American from California and of 52 years old, can you imagine? :-) His first introduction message is almost completely copy-pasted and used by other confirmed scammers. And of course he has Nigerian phone number, as usual for such fraudsters.
Solomon204 writes:
Hey baby bear if you permit me to call you that I'll be glad
Hello
am Solomon
from USA and
I'm 52 years
and I work as massage therapist but I'm single and I have no kids. I checked into your profile and it was great. I'll like us to chat more and get to know each other
read your profile and it raised my curiosity... I would like to know more about you. I'm well-figured with an outgoing personality and love to smile. very sensual, creative,intelligent, and driven by my passions, enjoy movies, love to travel, would be empty without music and bored without great conversation. I am a Christian. I am a spiritual sort, who values conciousness and honest communication. I start playing basketball since I was 12years old and I'm 5ft 10inch tall and I'm a single
I'm single You can reply me to my personal email address on my hangout at
tneg007@gmail.com
, then i can send you some of my pictures. because i don't like to share vital information through site.
Hope to hear back from you
...
Solomon204 writes:
Baby can we talk more because I'm not use to this site but I reply message quick on my hangout. I wouldn't mind if we can talk there more and I share pictures with you and talk about life
Me:
drop me your number and we will talk on whatsapp or Viber
Solomon204 writes:
±2348107616661
I don't use viber I only have hangout at
tneg007@gmail.com
+2348107616661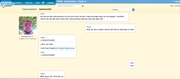 Me:
i see.
Solomon204 writes:
What yours can I chat you up
Stay safe