RPO: Nigerian singer Umar M Shareef
> ha.wikipedia.org/wiki/Umar_M_Shareef
> hausamini.com.ng/music-umar-m-shareef-wakar-aure-2019/
FB/ Muh'd Jibril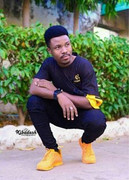 Work at home offer
***********************
Congratulations to all my clients all over the world , Canada , Philippines, Brazil , Spain , USA ,
Africa , China , Korea and others who received their profits. Believe it or leave it !!!!!
Solve your financial problems , stop living from paycheck to paycheck come make money from home....
Stay at home and make money online , Receive $5500 within 48hours
(1)No referral needed
(2)No scam , 100% legit. Guaranteed, tested and trusted
(3)Instant cash out
Type INFO and I will send you all the details , Ask me (how) via
WhatsApp number +14432038178
same WhatsApp number +14432038178
see here:
https://www.romancescam.com/forum/viewt ... 85#p630573