wonder.dating/en/users/seithlaing
seithlaing
51, Man, Single
California, United States
Hi How are you doing there...???? I saw your profile and pictures cute and I will like to know more about you if you don't mind please. I do hope to hear back from you soonest thanks.
Thanks for your response please. But if you don't mind we should share something about ourselves I'm Seith by name single father, I do like to enjoy myself to the fullest because I do like cooking and vacations with my friends and family. Seeking for an honest and sincere relationship. Please if you don't mind that we could be going out on matured and understanding relationship together with some good things that future and now can counts on please. So that we can be able to talk more better. and here is my email address and phone number
seithlaing@gmail.com
and 5154977021. So get back to me so that we can both know better thanks.
Regards,
Seith.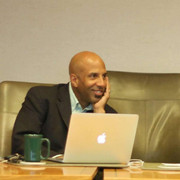 (515) 497-7021
Usage Landline
City Prairie City
State Iowa
County Jasper
Providers Mcc Telephony Of Iowa