... she appeared today out of the blue in my DMF-Mailaccount, don't know her and I've also no "Alla" in my List there .... from the JFO-Warzone and how usual ... a Dance teacher in the JFO-Trench
Hi there!Тice for me to meet you !))It's Alla writing to you!)Do you
remember me???hehe I hope so!)) .....
NO!!!!!!
So how are you today and how is your mood?)What about the weather in
your country?)As for me so I'm fine and the weather in Ukraine is
good!))But you know - I'm a little bit shy...It's all because I have
so many questions to you but don't know how to start)))So I think that
firstly it's better to tell you something about myself...
Well my name is Alla and I'm from Ukraine!I hope you heard about my
country because it's one of the biggest in Europe!))But don't be upset
that I'm far from you!!!We live in a 21 century so it's very easy to
fly to another country for a visit!))Moreover I did it previously
because I like to travel!)
What's next...So I'm 30 years old,my height is 163 CM and weight is 50
KG!))My measurements are 90-55-86!)As you can see I'm a petite lady
and I hope it's not a problem for you!;)
Well I work as a dance teacher
and I love my work!))It keeps me always fit!So I'm very
energetic,mobile and I like to learn everything new!)I'm very
communicative and have a lot of friends!)And what can you tell me
about your work and your character?))
Do you know what I'm searching for?)So I'm looking for a true
love!!!Of course I understand that first of all it's necessary to
become friends!))And who knows what the future shows to us...
Actually I don't know how to describe a man of my dream...But I think
he should be gentle, kind and attentive...I want him to try to make me
happy and of course I'll do the same for him!))But generally I am
looking for someone who will understand and love me!!!And what about
you? Are you also looking for something serious???
Well I hope after this letter to receive your reply and to find more
about you!;)
Alla
Received: from consensus-dc.office.lds.ua (office.lds.net.ua [193.192.36.10])
Date: Thu, 14 Oct 2021 15:04:16 +0300
From: Alla <
alla1990@connexlink16.com
>
NET-193-192-36
Ruslan Fedoseev
kv. Zhukova, 4b,1
91019, Lugansk,
Ukraine
good-day-to-you.jpg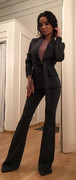 hello-from-Alla.jpg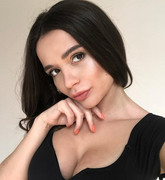 just-me.jpg ..... Lugansk ...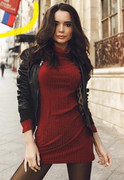 nice-to-meet-you.jpg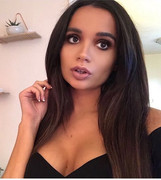 sunny-day.jpg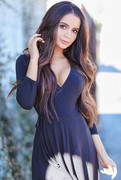 ..... RPO is russian Model & Blogger Екатерина Зуева/Ekaterina Zueva from Moscow
.ekaterinazueva.com/
https:/ /ekzuueva.com/
https:/ /daily-girls.ru/ekaterina-zueva/
.modelmanagement.com/de/model/ekaterina-zueva/
https:/ /vk.com/zuueva
.instagram.com/zuueva/
.facebook.com/ekaterina.zuueva