Good evening Repo.
I did have a great weekend. I met with my friends. Everything was fine
I hope you`d a good weekend?
Repo - How is your mood? I feel great!
But you tell too little. Don`t be shy. Tell me more about yourself.
I like your manner of communication
And I want to be sincere with you. It doesn`t matter to me of what age my man will be.
The main thing is he has to be mature, wise and ready for serious relationship.
I`m really very pleased to get your message.
It helps me to know more about you and to understand you much better.
It`s always pleasant when someone shows interest to you.
And especially when it`s through such an unusual way as Internet.
But I`ll use this chance to know more about a person writing me.
After all, I want to find warm, tender, hard working, honest, caring, confident
and romantic person who is searching for true love-(a real-relationship).
Which will lead to marriage and family.
Moreover, my idea of happiness is sharing my life with my beloved,
to walk down the path of life arm to arm with him, to enjoy many things that life offers with him.
Are you a happy person? What`s happiness for you?
I think, that you`re good man and many women see you as good man too.
What your private life now, please tell me about it?
Excuse me Repo, for asking such person things with me, person whom you know only a couple of days.
But it`s interesting for me to know it about you, and please send me more photos.
Now I should go. I`ll write to you later.
See you around.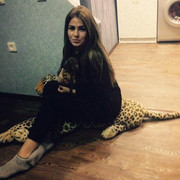 I write you again, Repo.
I`ve only good intentions and I haven`t any secrets.
I was born and I live in an average part of Ukraine in city Kozyatyn, Vinnytska areas,
street Heroyiv Maydanu, 12-37, zip: 22100.
In the end june, I`ve addressed the agency "VipTour",
with the request of searching some work for me in your country.
Lastly, two weeks ago my agent has informed me that agency has found an appropriate work for me.
And I`ll be, working for six months in your country.
Since the middle august, till january.
In short, agency helps me with my documents. And I`ll get my visa in some days.
So, I decided to try my luck and began searching of a good friend from your country
Besides, before starting my work, i want to come to your city.
I want to see you. For the best acquaintance
)))) Sure, if you don`t mind?
Then, I`ll try to find my work in a place closest to your city.
For example in your city
))))
And to tell the truth, My Internet knowledges aren`t so good.
Please forgive me in advance, if I won`t be able to answer some of your questions.
I understand English badly. But I`m studying
I don`t have Internet. I write my messages to you at home and then send them from my friend Elezaveta.
Therefore, I can`t use viber, skype or facebook.
I want to know more about you. Tell me about yourself.
By the way, I don`t know your closest airport? Repo, And can you give me your phone?
Now, I got to go.
See you soon.
Kind regards, Maryna.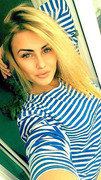 G'day Repo.
How have you been?
It was so nice to get your e mail.
You`re an interesting man,
I ask you not to forget answering my questions!
Every day we`ll learn more about each other and it`s an interesting :-))
I share your thoughts and I hope that I`ve qualities you`re searching for in a woman.
I believe that friendship-(love, marriage, children) and especially family are very important.
That`s why we`ve to meet and to get acquainted
)
I`ll have some weeks of a free time, prior to the beginning of work.
I believe it`ll be wonderful if we`ll spend some time together.
This meeting will make our relations stronger and will help us to know more about each other. Do you agree with me?
It goes without saying all expenses are on my route. I`ll pay everything by myself.
And If everything will be according to plan I`ll arrive to you approximately the august.
I`ll ask my future working company to give me an advance payment (300-700 euro) for renting a flat.
Incidentally, do you know how much is to rent a room in your city?
It should be noted, I`ll work as a Kindergarten Teacher. However, my agent forbade me to give any information about my work.
As this is a condition of the contract. And I don`t want to have any problems and I think you understand it.
I have a pictures to send you I hope you`ll like it.
The first photo is made, from my telephone. The second picture of my work.
I`ll end my letter for now and will write you one more letter a bit later.
It`s Tuesday today. It`s my fitness club`s day. Therefore I`ll write you later.
Cheerio.
All the best, Maryna.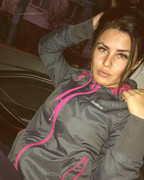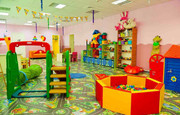 Repo, you asked me about my city.
Okey,.I live in Kozyatyn. This is my home town.
It is an administrative, economic, educational and cultural center of Vinnytska region.
My town is neither small, nor too big. Its population is slightly less than 300 thousand people.
Of course, Kozyatyn is not an ideal place to live. :-))
Most people who come to my town for the first time say that it is grey, dirty and miserable.
They get irritated with narrow streets and poor roads quality.
And finally, they say that life in such a place should be rather depressing.
Certainly, I am well aware of all the problems of my town. And still I think everything is not so bad.
Despite all the issues mentioned, Kozyatyn has got some specific features that make me love it.
And I want to tell about these features.
Firstly, Kozyatyn is an ancient city. Of course, a lot of new housing developments appear every year here.
But most central streets have preserved their historical look.
There are many ancient buildings, and each of them has its own individual style and spirit.
So, Kozyatyn is not a featureless modern city; it has got its own distinctive personality and soul.
I like walking along its narrow streets, especially early in the morning, when there are few people there..
It seems to me that every house has its face and character.
Secondly, in my town there are many parks and other green zones.
Unlike "concrete jungles" of modern metropolises, Kozyatyn is relatively clean and quiet.
Even if you live in the very center of the town, you can reach the nearest park in five-ten minutes.
So, there are a lot of places to walk and have a rest here.
And, to my mind, this is very important for those who have small children.
Thirdly, I like our people.
Though out-of-towners often say that residents of Kozyatyn, are too serious and unwelcoming, it is not so.
Maybe they don't smile at other people too often, but they are kind and sympathetic:)))
In big cities people often become cold and indifferent; they don't care of anybody except themselves.
And here, in my town, you can ask for help a stranger in the street, and, most likely, he will help you.
Finally, I love Kozyatyn just because it is my home town.
Tell me more about the places where you were born?
About where you live now?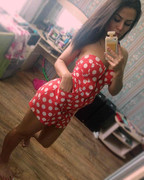 ello again, my Repo.
I`d some free time and I decided to write you again.
I want sincere and true love.
When you see your half and know his thoughts...it puts a smile on your face because of joy and happiness.
That each moment away from each other is a bitter-sweet pain that also gives
You comfort that you know whatever happened during the day will want to be experienced by the other.
Furthermore children deserve a happy home one that is built upon love and respect of the parents for each other,
and one that is built upon experiencing all of lifes wonders through and with the children.
I`m sure that it`s possible to have such a life with the right person. Most important thing person must want the same thing.
You appear to be a sincere man who can devote the time and energy in making such a life a reality.
I think that all the happiness and contentment I need in life is to make sure that a special someone in my life is happy.
But I haven`t met this person yet. Could it be you? Yes, I believe it could be.
I`m a true romantic, and as long as I`m treated with dignity and respect, remain so.
Despite, I`ve a pain in my heart from past relationship. I don`t want to experience it again.
That is why it`s most important to have a relationship built on respect and friendship.
Moreover, I feel myself closer and closer to you wiw letter we write to each other.
I know that we`re from different countries and have different style of life.
but I think nothing must be allowed to interfere with our plans for the happy future together!
And of course I'd like to know your opinion about it.
What don`t you like in your partner? What qualities must your partner have?
I wish to bring to you notice that I won`t be able to write you tomorrow.
Because I`ll have a trip to capital of Ukraine - the city Kiev, Visa Center.
I`d visit personally the Visa Center to receive the visa.
Incidentally we`ve no no an International airport in our town, the nearest one is in Kiev.
Therefore my flight will be from Kiev too.
I will come back on Wednesday evening or on Thursday morning.
I`ll try to find an internet cafe, and to answer you too.
Actually I wish to find out you better. Tell me more about yourself. And don`t forget to send your photos.
Now I`ve to go, complete my affairs.
Bye-Bye.
Warm regards, Maryna.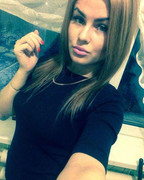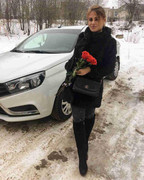 G'day my dear Repo!
Long time no see!
I`m in a hurry to say you, I returned from Kiev, I`ve received working visa.
And now i can work in your country, six months.
Tomorrow my agent will make last registration of all documents.
Then everything will be ready for my travel to you.
Frankly speaking, I`ve never met a man like you. You`re genuinely different from the rest and I`m loving it!
I`m looking forward for the day when I meet someone with the same strong desire as i have to build a happy share life.
My ideal man is one who isn`t afraid of telling his thoughts,
sharing his inner world, and having a strong desire to be with me and not with someone else.
Also I want him to enjoy my wishes and passions in life and I`ll enjoy his desires too.
I believe in relations when both can share responsibilities in everything. Do you agree with me?
How do you imagine your ideal woman?
By the way I`ve told my friends and my parents, that i have got acquainted with you.
They`re all impressed
)) Now I should go. I`m very tired
Soon you`ll be getting more photos of me, and I hope to get many of you too.
I love to know more about you.
I`m glad, that didn`t forget to send a photo to me. I like to look at them.
And I still have some questions! I hope you`re not against :-))
Repo, tell me more about your family.
Do you`ve many relatives., how often do you meet?
In my opinion, I`ve a very good family. We`ve very close relations in my family.
As I`ve already told you, I live in apartment belonging to my mum and daddy.
We live in a cosy flat, there are three rooms a kitchen a bathroom and a balcony. I have my room.
I love both my mum and my daddy, I am the only child in my family
And i was always dreaming about younger brother or sister that them to look after. :-)
But I`ve two cousins. I love them so much
)
My parents are very good, careful and kind people, they always understand me a lot.
They love me so much and I love them more...
My daddy`s name is Aleksey. He`s strict, but fair man.
They live not so far from me and we meet very often. He works as a manager.
The firm in which he works is engaged in manufacturing of ceramics.
In our region a lot of natural raw material for this manufacture.
My mum`s name is Lidiya, she`s a very sensual and kind woman.
Earlier she worked as a children`s doctor but now she doesn`t work.
My grandfather, who was a war veteran, taught me to be honorable and truthful.
But he died not so long ago. Now about my grandmother. My loving grandmother.
I love her so. She lives nearby in suburb. I often visit her.
My grandmother is very kind and fair. I love my family very much
we frequently spend time together. Do you like evenings with your family?
I love to spend holidays with my parents very much when we gather together at the table.
Where do you usually go on holiday? And what are you doing in next month august?
Now I wish to bring to you notice that I`ve solved, as soon as I`ll arrive to you. I`ll rent an apartment in your city.
Incidentally in this letter, I am sending you, my family pictures.
Photo with my grandmother (I`m in rubber boots), a photo of my mom,
Photo of my mom, and photos of my parents.
Can I see photos of your parents and your new photos?
Now I need rest because, I am tired after journey.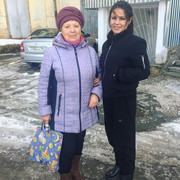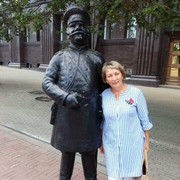 Good morning my darling Repo.
How are you? I`ve got your letter.
Therefore I`ve remarkable mood. I hope that your mood is good too
)))
I`ll ask you a question. why don`t you tell me about yourself???
Okey....I hope, you`ll correct it ))))
Our Correspondence means too much for me. I`m afraid to think on before,
but I want you to know that it`s very serious for me. Moreover, you inspire me!
I think when we spend some time together, it`ll be good for us and for our relations.
For the first acquaintance, 2 or 3 weeks for the beginning will be enough? How do you think?
It`ll help us to become much closer to each other and to know more about you and me.
I'd like to know you much better. And create serious and strong relations with you.
If everything is good with us, I`ll prolong my visa much longer.
I often tell my parents and friends about you. They hope, that they`ll get acquainted with you someday.
Repo they insist, that I'd acquaint you with them, my dad are especially.
I`ve told him, that i seriously treat you Repo, also that you the good person.
You knowRepo, that parents always wish children only good and are pleased, when their children are happy in all.
By the way my dad loves fishing a lot and now he`s standing next to me and says that now he has a partner for fishing.
I laughed a lot and answered him that I`m not shure if you like fishing or not. And what did, you suppose, he answer?
He told, that next summer he`ll make a good fishing rod for you and will teach you how to cook fishing soup on a fire.
And did you tell to close people about me? I think it`ll be a real surprise for your relatives.
As soon as I`ll arrive
)
Maybe one day we can share a romantic meal with candles. What do you think? lol :-)))))
I`m glad Repo, that in our relations there`s a promotion and we became more close people.
As soon as I`ll book air tickets in agency I`ll immediately inform you the date of my flight.
Check the correctness of your information.
Please, send, all your information - ìouse phone, working phone and is desirable a mobile phone.
I`ve to be sure that I can contact you. It is important!
In this letter i send you some photos again. I hope you`ll like them.
Good luck.
With thoughts of you, Repo, yours Maryna.
My dearest Repo.
I saw your pictures and they`re really good.
I`ve met my travel agent again today.
He`s explained me a situation why there were complexities.
Recently, your government has made more strict control over entrance to the country,
because of terrorism and consequently it`ll be more difficult,
for arrival to you. But the agency will make it for me.
The agent told me that they`ve already got some workplaces in your country.
And I`ll have some weeks of a free time, in your country before I`ll start to work.
I`m very glad, that we won`t have big difficulties.
Agent has begun the advanced order of air tickets to you.
I`ve already paid the first part of money to the agency.
I thought it would be not so much money. I planned to spend not this summ
but because of difficulties for its reception it became more expensive for me.
I`ve some money and I took some from my parents,
but i think they won`t be able to pay the other half of the payment.
Dear Repo will it be possible if I ask you to help me
with the other part of the payment for the travel.
Though, all will be known, only after the agent will develop a route.
I`ll inform you Repo, if it`s necessary to help me.
Now I go to have a rest, I`m very tired today.
X-Originating-IP: [209.85.208.194]
Received: from 127.0.0.1 (EHLO mail-lj1-f194.google.com) (209.85.208.194)
Return-Path: <
jmarilovve201@gmail.com
>
Received: from localhost ([185.169.255.47])
by smtp.gmail.com with ESMTPSA id h1sm14795363lfj.21.2019.08.05.04.56.22
AT NO POINT WAS THERE ANY MENTION OF WHERE SHE MIGHT BE TRAVELLING TO.