.... I would love to slap her again for her Lie but she want a Meeting .....
Hello my dear xxxxxxx! I'm back at work, and I can write to you again! How's your day?
How is your mood??
Dear, why are you talking about the central park of Krasnoyarsk? I
have never been to Krasnoyarsk.
xxxxxx, you know that I went to the village to see my
mother, and I have to say that my trip went perfectly! Of course, I got to the
village late at night, but we didn't go to bed right away! We drank tea with a cake
that I bought specially in the supermarket and talked for a long time! Of course, as
I expected, my sister has already told my mother a little about you, so it was not
news to my mother that I found you on the Internet, and that our relationship is
developing rapidly! Of course, my mother listened with great interest to my story
about how we met, about how our relationship is developing, and even about what we
started talking about meeting in reality! I told my mom that you were exactly the man
I imagined in my dreams. I told her you were interesting, honest, caring, serious,
fair. And this is only a small part of your advantages that I listed to her)). xxxxxxx,
I know that you really are the man I dreamed of! I thank fate every day for the
opportunity to get to know each other and get to know each other better! You do a lot
for me. You give me a lot of positive emotions. Through your letters, you show your
concern for me. You worry and most importantly think about me. It means a lot to me!
Our feelings and emotions are mutual! I also constantly think about you, imagine our
meeting. I worry and worry about you. In my letters, I try to convey to you all the
feelings that I have in my soul. I want to take care of you and make you a happy
person! All this I told my mother, and when I finished my story, my mother did not
ask many questions, but looked into my eyes for a very long time! Then she smiled at
me and said that it was a long time since she had seen my eyes Shine with such
happiness! The eyes are the mirror of the soul, and if we really experience
happiness, it is very easy to determine it by the eyes! My mother said that I did the
right thing when I made the decision to seek happiness abroad! As you know, she has
already experienced my father's treachery, and does not wish me to suffer such a
fate! Like any mother, she wishes me true happiness and believes that you are the man
who can give me love and respect! She told me that she fully supports my desire to
meet you in reality! I said that at the moment we have not made any specific plans
for our meeting, but I am glad that my mother and sister will support me if we decide
that I will go to you!! xxxxxx, are you happy? Dear, I'm very happy! This is the most
important thing I wanted to hear from them! They are genuinely happy and happy for
me. For them, the most important thing is that my life is happy! I'm sure my life
will be happy with a man like you, xxxxxx! Even when you're far away from each other,
you've already changed my life for the better. Imagine what will happen when we
meet)). I think we will be swimming in an ocean of happiness and joy. You probably
think I'm looking at life with rose-colored glasses right now. But, no, dear, it's
not. I am well aware that in life there is both happiness and grief. Life gave me
different lessons. I am well aware that there are difficult and difficult situations
that we can face in our life together. I believe that the most important thing in any
life situation is always to be close to a man and to support and help him as much as
possible. Whether it's happiness or some difficult situation. I want to be your
support and support always. Dear, know that you can always trust me, and I will try
to do everything to make you feel the happiest person! We have made a big step
forward in our relationship. I hope that in the future we will also have a great
understanding and respect for each other! xxxxxxx, I'm overwhelmed with emotion. I am
very glad that my mother visited me. I am very happy with her reaction to our
communication. We also had a very pleasant time. If I tell you everything in detail,
the letter will be very large!) I don't want to take up too much of your time! I want
us to be able to talk slowly about everything while being close to each other! Dear,
now all the circumstances to organize our meeting are on our side, and we only need
to make a decision! Dear, please tell me, are you ready to receive me in your home??
It will be easier and calmer for us to stay with you. It's very important for me to
see where you live. I want to see your life in reality, to see the area where you
live, to meet people close to you. Perhaps in the future I will have to move to live
with you forever, if we meet and realize that we can no longer live without each
other. This is also very important in choosing the place of our meeting. Of course,
it is too early for us to talk about my moving in with you permanently, but we will
discuss this issue when we meet. Now the most important thing is to organize our
first meeting. I hope you agree with my thoughts. xxxxxxx, please think about it very
seriously! Write all your thoughts about our meeting. I can't wait to hear your
answer! Write, please, are you ready to receive me? I will now finish this letter of
mine and wait for your decision with trepidation in my heart! Now our future is in
your hands, and only you can decide where we will go next! Write me soon! Your,
Marina
Received: from [94.242.55.80] (port=53914 helo=[10.200.255.1]) by hostnl03.fornex.host with esmtpsa
(TLS1.1) tls TLS_RSA_WITH_AES_256_CBC_SHA (Exim 4.93)
Date: Wed, 23 Sep 2020 11:22:48 +0300
From:
sweet.pie.marina@exepost.com
Fishnet Communications LLC
FISHNET-AS
veesp.com
Shushary
Saint Petersburg
Russian Federation
IMG-5151.jpg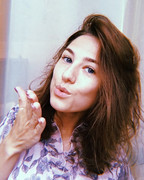 IMG-5153.jpg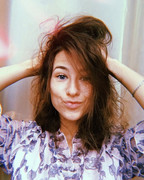 IMG-5157.jpg