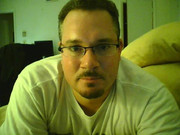 Without a lot to go on here, I'm going to make some assumptions and try and explain what has happened to you. First I am assuming you are over 40, newly single, lonely and seeking a relationship. You are fairly inexperienced with computers and using the internet. You've been hurt by a previous relationship and when this handsome man messaged you one day, insisting he was seriously attracted to you, flattered you endlessly, told you every kind thing you'd ever wanted a man to say and promised to treat you like a queen forever, it might have even crossed your mind momentarily that this was all too good to be true.

Sadly it is all too good to be true. This man swept your sensibilities and cautions away with his brainwashing and preyed upon your loneliness and longing to be loved. But let me be VERY clear on one important fact: The man in the pictures is NOT the man whose words stole your heart and took your money. He played you until he was convinced you were in love and desperate to please him and then he invented a reason to need money that only you could give him.

Unfortunately, we cannot accurately pinpoint and tell you exactly who is responsible for this horrible assault you have been victimized by. We can only give you a profile. He is a young West African male, probably between the ages of 16 and 25. He lives in Nigeria or Ghana or possibly Malaysia and there's a good chance wherever he is, he is Nigerian. He scams for a living. He works in a 'gang' of 3 to 10 other males and/or sometimes a female or two as well. The gang has a boss, who might provide the location, computers and Western Union and law enforcement bribes. Every member of the gang has a job they do and they work round the clock roaming dating and social media sites, collecting pictures, making email accounts, reading and stealing profiles, sending out flirts and contacts, sorting and answering emails, developing new avenues to collect money and story lines, plus a whole lot more (including phishing and hacking). The scammers with better English skills are usually the ones who do the majority of writing profiles and lengthy emails. They also do the phone calls, especially if they can speak English with any other accent besides African. Chances are good that you were never in contact with just one man in the beginning.

Now what must you do? First, do not confront the scammer with what you've discovered. It will do no good. He lies for a living. You will NEVER get truth from him. Second, protect your personal information. Get a new email account and switch friends and family over to it, then close the one the scammer has. If this is not possible, block him entirely but beware that he will reinvent himself and try to come back to you. If you do Facebook, change your settings so that no one can see anything about you except your closest friends and family. If he has your phone number and sends you text messages, take your phone to your provider and ask them to block the scammer if you don't know how to do it on your own, but like the email, scammers have access to other phones so if he manages to get a call through, hang up on him immediately. Don't ever answer another text message from him again. And if you used Yahoo chat, close your account and stay off it for a few months.

The most important thing to do now is to cease ALL communications with your scammer.

What you should do next: REPORT! We need you to post up as much information on this criminal as you possibly can. We need email addresses and names he used in the scam. Tell us his story line. If he sent you banking information it would have been a stolen or compromised account and all that information needs to be reported here so we can get the account closed. Your money won't be there, but we can stop it from being used again to scam others. And there are others. Scammers never do just one job at a time. They have an ongoing, continuous pipeline of victims in various stages, paying or being primed to pay. When you report, Google picks up the information quickly and victims who get suspicious can find truth when they search. This ruins scammers jobs and interrupts their cash flow. They have to do more work to create new profiles and one thing scammers hate is work. But mostly the work we do just annoys the scammers. Our real mission is to educate and warn victims and potential victims. This is why we ask you to report.

Also, if you forwarded money sent to you by other victims, or if you forwarded merchandise, you should notify your local police that you were involved in a scam. Otherwise a paper trail might lead to your door and leave you liable or even prosecuted. It might even be best for you to seek advice from an attorney. Also for government statistics to be tracked, you should report to IC3

http://www.ic3.gov/complaint/default.aspx

" onclick="window.open(this.href);return false;. They will not be able to do anything, but they need to be made aware. Someday, Americans will have lost enough money to Nigeria and these scams, it might affect politics.

Are you overwhelmed with information now? Any other questions, feel free to ask here.

Don't waste any time posting this scammer up here. You are completely safe and need not fear him. He will move on to other victims soon.