Steven Garret -
stevengarrettcollection@gmail.com
Dear Valued Applicant,
We are looking to hire persons who can handle payment processing. Steven Garret Collection is an internationally recognized collection company with company over the world.
We currently support 23,000 artists and designers across the world with marketing services. Artistic paintings are displayed at world recognized gallery and sold to a reputable clients over the internet. However, we wish to upgrade our payment processing service to better serve the sellers and buyer. This is why we seek to employ payment processing representatives.
WHAT'S YOUR JOB: Your job is to receive payments from our prospective clients, process the payment and forward to the nominated Artist.
HOW DO YOU GET PAID: Your payment is commission based. You get 15% of every payment successfully processed. Your total income/month ranges from $1,000.00 (Min.) - $3,000.00 (Max.)
WHAT DOES "SUCCESSFUL PAYMENT PROCESS" MEAN?
Process 1: Receive Art Material And Supply Clients.
Process 2: Receive payment from our client.
Process 3: Get 15% of any payment collected from our client.
Process 4: Direct payment to the nominated artist.
SALARY/BENEFIT: Deduct 10% from the total amount received.
Does this sound like a job for you?
APPLY NOW
Interested applicants should apply by emailing below details to:
stevengarrettcollection@gmail.com
*Full Names *Address
*Mobile Phone: *Age:
*Gender: *Occupation:
Regards,
Steven Garret.
Steven Garrett Collection.
Email give a Hit in FB for Steven Garrett
https:/ /www. facebook.com/profile.php?id=100018323173854
https:/ /www. facebook.com/garrettcollection/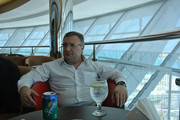 ... this Pic appeared beside his Emailaddy