.... immediately his answer
Dear xxxxxxx,
Thank you for your message received and I do appreciate your swift response. I would like to let you know that I demand and require utmost honesty and sincerity and 100% cooperation in this partnership. The funds will be legalized in your name as the beneficiary and sole owner of the funds so that it will be shipped and released to you or transferred into your account. When it is deposited into your account in your country, I shall be coming over to your country to meet with you. Your honesty and utmost cooperation is what is more important in this project.
Kindly provide me with the following information so I could proceed with the arrangement.
1. Full name
2. Contact address
3. Occupation (if any)
4. Phone number
5. Fax number
6. Company name (if any)
7. Employer's name (if any)
8. ID
I will be looking forward to hearing from you.
Thank you.
Mr Peter O'Brien
..... given address from the Driver license 15 The Maples, Banstead, SM7 3QZ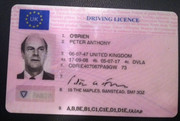 PETER.jpg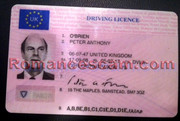 ...... Licence already elapsed