.... I've taken a Pic from our Teletext, maybe I can get tomorrow the article from the Paper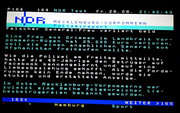 A 49 y/o woman in our Federal State lost 25.000€ coz because she wanted to buy out an alleged general from Afghanistan. She met him of Facebook and expected some Love from him.
After the demands became more and more, she reported him by the Police.