Photo and name stolen from Maj. Lisa Jaster; African scammers are even using her name.
https://en.wikipedia.org/wiki/Lisa_Jaster
swandate/ jaster
@majorlisa
I am a Woman
Birthday 1985-11-22
Country United States
City New York
Looking for a Man
Marital status Single
Education university graduated
Occupation Amry
Looking for friendship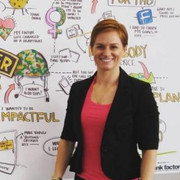 About me
Am cool and loving person I would like to meet kind, faithful, sincere man who could become a friend of mine at first and I could completely trust him. I am also looking for the same sociable and understanding person to make my lifelong partner. He must be fun and outgoing in companies, and wit in conversation. For I believe marriage is not only a routine but it should be a thrilling, eventful adventure. And I am very interesting person.
I am most passionate about: Am loving heart person
Looking for in a person are:
I would like to meet kind, faithful, sincere man who could become a friend of mine at first and I could completely trust him. I am also looking for the same sociable and understanding person to make my lifelong partner. He must be fun and outgoing in companies, and wit in conversation. For I believe marriage is not only a routine but it should be a thrilling, eventful adventure. And I am very interesting person
Chat:
Hello my dear How are you doing? Am majorlisa by name .please i will like to discuss
something important with you please contact me here (
majorlisajaster1@hotmail.com
)
E-mail sent,,,,,,,,,