pictures stolen from the real Sergeant First Class Angela Pace, African scammers are even using her name.
facebook.com/photo.php?fbid=312496415818427&set=pb.100011742135643.-2207520000.1525367069.&type=3&theater
matchocean.com/angela3728
Angela3728, 36
On the site now!
For friends, boys and girls, 18-100
Adak, United States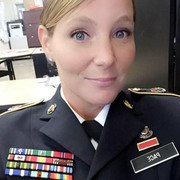 How are you? My name is Angela Pace, I saw brief about you on this Platform today when i was searching
for a good and honest person then i decided to contact you, I want to share something very important with
you, contact me back through my email address: (
sgtangelapacee@gmail.com
)so that i will tell you more
about myself and send my photos to you. Thanks and have a nice day.
Yours in love
Angela Pace
sgtangelapacee@gmail.com