Pictures stolen from the real Kayla Manthey, African scammers are even using her name, see below.
Hello,
How are you today?,my name is Kayla,I am a single woman and i want to be your good friend. Please kindly write me back so that I can send you more about myself and we can know each other better.God bless you.
sgt.kayla12@gmail.com
kaylla73
Email
manstone252@gmail.com
Gender Female
Looking for Male
Age 30 y.o.
Country United States
City Alabama
Here for Serious Relationship
Marital status Single
Sexual Orientation Bisexual
Children I don't have children
Ethnicity Native American
Religion Other
Body Type Average
Education Masters Degree
Occupation Miitary Nurse
Description
Personal Description I am a compassionate, caring, warm, intelligent, supportive person; a good listener; often playful, witty; spiritual and family oriented. Friendly and social, I make friends easily, and tend to develop deep connections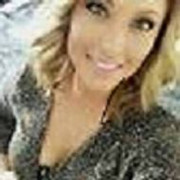 80.248.78.206
Lomé, Togo