pictures stolen from Meagan McClellan Sneeringer, see below.
Rusmi
Email
couxamom@gmail.com
Gender Female
Looking for Male
Age 30 y.o.
Country United States
City california
Here for Friendship
Join Date 22/07/2019
More About Me
Marital status Single
Sexual Orientation Bisexual
Children I don't have children
Ethnicity Asian
Religion Christian
Body Type Slim
Education Bachelors Degree
Occupation tta
Description
Personal Description I like to stay fit music going up the coast on the weekends dining out .I no like the girls here .I want real men and hopefully much more.
Hello dear,
My name is Rusmi Riche, I will like us to be friends. please contact me through my email so that i will tell you more about me.here is my email address
rrusmiriche@gmail.com
Waiting earnestly for you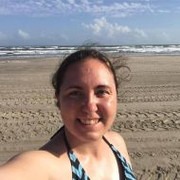 172.104.125.108 Linode; bad IP proxy