pictures stolen from Spanish chef Ferran Adrià
.holidaytravel.cc/Article/city/barcelona/201602/97535.html
Adamsmic 10 hours ago
Hello...how are you doing ...You look good in your profile ...And it will cool if I get your reply so that we can know each other better
Hi, How Are you, beautiful one?
I just took part in your profile and it really attracted my attention so I took the liberty of sharing my message with you in order to get to know you so if my request to add to the purpose of knowing you doesn't bother you so please let me answer if possible thank you and very good day to you pretty
Hello....how are you doing ...You have a nice profile and it will be cool for us to know each other
It my pleasure
is my pleasure having you as my friend. Knowing one another is a gradual process and here are few things I think you should know about me.My name is michael Adams but my friends call me Holiday am Originally form Arkansas in United State , am in my early 50s am widower with two child daughter at age of 23 yrs and 20 yrs am a contractor
am working in Gold mining company in Ghana
please you can text me on my hangout
michaeladamsholiday@gmail.com
i don't have time because of the
I will like to know alittle about you...Angel
Okay...You look wonderful...
What do you do for a living
As I said early
am in Ghana now
and I work with a gold mines
You have a awesome profile and will like to what work you do,and who do you stay with
I stay here alone in rented apartment
Okay...that good..but where your daughter father
Am a Young man with no kids ...staying alone and need a very supportive woman who can help raise up a wonderful family together
Adamsmic
Email
michaeladamsholiday@gmail.com
Gender Male
Looking for Female
Age 56 y.o.
Country France
City Paris
Here for Friendship, Serious Relationship
Marital status Single
Sexual Orientation Straight
Children I don't have children
Ethnicity Native American
Religion Christian
Body Type Slim
Education High School
Occupation Manger
Description
Personal Description Awesome and lucky man who is humble ..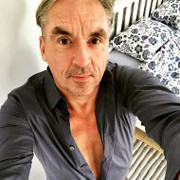 88.208.209.208 Fasthosts Internet Ltd; bad IP proxy