From: mario782
How are you doing and how is the weather condition over there at the moment? I'm Mario Andrea by name, your profile look real and good, will love to know you more but it will be more better to reply on my private email address (
marioandrea17@hotmail.com
) if possible you can add me on Skype (mario.andy32 )because i don't use this site often, I hope to read from you so we can move further than this page.
mdr, mario782
55-year-old Male
Seeking Women: 40 - 65
Hialeah, Florida, United States
Last Activity: Today
Distance: 1186 miles
Gemini Gemini
happiness always
about myself:
I am a man of great moral standard and good vision, I love life and its challenges and i love to make people around me happy, I love to spend good time with my family, like going for swimming, love cooking and charity work.
about my children:
My son is the best
wants children: Maybe/Undecided
job: Executive/Management
about my work:
my work is sweet
Qualities
activities: Movies, Music/concerts, Reading, Sporting events, TV, Shopping
the person I would like to meet:
I wish to find a partner that has a clear and matured mind about true relationship and affection, she has to be kid lover and a home maker
avatar Skype:
"Mario Andy, 55, Florida, USA"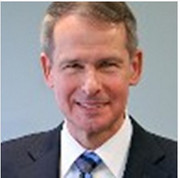 Also has registered one other Skype:
"Mario Andrea, Florida, USA, mario.andrea111"