Hello I was wondering if anyone can help me out. My mom met someone online who claims to be military. I suspect he is a scammer. Here are the details.
Name James Harris
Email:
james_harris238@yahoo.com
Gender: Male
Age: 60
Country: United States
State, City: Granville, Massachusetts
Marital status: Widower
Children: 1
Occupation: Staff Sergeant US Army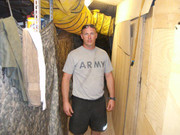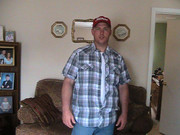 He met my mom on Tagged.com. At the time she met him he was supposedly still in Mass training two soldiers to take with him on a peacekeeping mission to Ghana. His story is, when getting ready to come home from Ghana, he was leaving the hotel he was staying at and fell and was hospitalized from May 2013 to September 2013.
He claimed to have a bank account at Chase bank and had my mom open a Bank of America account so he can transfer money from his Chase account to her BOA account. In July 2013 He talked my mom into sending him money because he said his bank account went dormant and the bank needed $200 to reopen the account. And another $200 so the bank can send him papers to sign to prove it was his account. He claimed the bank told him couldn't withdraw money until February 2014. In September he sent my mom a bank document with his name on it and it is a fake document.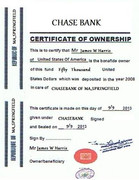 He also convinced my mom to send him $1000 for the hospital bill. When she asked why the military couldn't help, he said it was because he was in a private in a hospital. He claims his wife was killed in a plane crash and he has a 10 year old daughter.
Couple things that raised red flags are
He took his daughter on the peacekeeping mission.
He stayed at a private hotel
And he had a private driver
I don't believe that soldiers can take any family members with them on these missions. I also don't think peacekeepers stay at hotels and get private drivers.
Whenever she sent money he instructed her to send it via Moneygram to his driver.
He recently made a face book page. facebook.com/james.w.harris.940
Some of the pictures of him also appear on two other face book pages.
facebook.com/rogers.bruke
facebook.com/rogers.burke.7
There are pictures of a young girl who he said is his daughter. I did an image search and they come back to a modeling agency based in Hawaii. He has also has pictures of a white stucco house which he says belongs to his grandmother but they were taken from a website that deals with Villa house rentals in Italy.