^^^^^ Charle
Nice to meet you thanks for your reply i will be happy to know you more am really looking for my soulmate someone that will make me happy and i will love the person with all my hearth and my soul, please i am here for marriage, i will sent you a mail try and check your mail and get back to me tell me more about yourself and your family.
From: Charles Brandon <
charlebrandon@hotmail.com
>
Date: Wed, 14 Jun 2017 12:48:18 +0000
Subject: I AM HAPPY WRITING TO YOU TODAY
My names are Charles Brando
It is nice meeting you,my dear i will like to be your friend and know you better despite our distance,age and color,
I was searching for a good,trustworthy and humble female to be my soul mate whom i will love and care for,because i am a man of good heart and optimism i am glad i found you,i love making people happy and also love people to make me happy because love and happiness makes one to live long on earth so that is why i love to stay with people of good hearts and love.
I was born on 1st of February 1980, 37 years but i want you to know that age is only but number is not love . i am single,am a Christian,My father and Mother has passed away,they are no longer alive they died when i was a kid.My father originated from UNITED STATES OF AMERICA(ALABAMA) and my mother originated from FRANCE PARIS.I was born and raised up in ALABAMA i am the only son and child of my family,i live here in ALABAMA where i am working as a special security in the US ARMY.My late father and Mother was a wonderful kind,rich people and a philanthropists i miss them so much.
My dear these are the things i love doing,i love traveling because is part of my work,weekends i use to go out to see nice places,i love swimming,going to the sea side relaxing my mind and taking the nice fresh air from the sea.I love shopping on too,i also do cook because sometimes i enjoy cooking too hahahaaaaaa,,,,,,,,i love to be happy always because it makes me feel young everyday,am so glad for my life and really thank God for all His blessing upon me.
I will love to know more about your,personality and your family more, so that we can be more concentrate with each other and have a nice relationship together with love and happiness, thanks and take care.My dear please send me more of your current pictures ok,i love you..........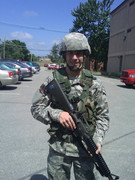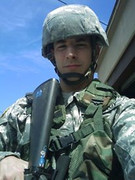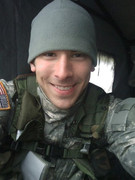 Connect here:
viewtopic.php?f=91&t=91182#p452376