Calvin Totti を名乗るCivil engineer/Contractor。もちろん偽物、詐欺師です。日本人から2万5千ドルをだまし取っています。
Calvin Totti,
CalvinTotti606@yahoo.com
フェースブックに構成のよく似た2つのアカウントがあり、両方とも同じギャングのものでしょう。
Calvin Totti (1) ナポリ出身、ニューヨーク・ブルックリン在住
https://www.facebook.com/calvin.totti.7
Calvin Totti (2) ミラノ出身、ニューヨーク在住
https://www.facebook.com/profile.php?id=100012700422688
この詐欺師は偽の銀行サイトを使い、そこに4万ドルが振り込まれていると被害者に伝えました。そして28日後に被害者の日本の口座に振り込まれるといっていましたが実際に日本の口座に振り込まれることはありませんでした。もし、その前に被害者の方が気が付いていなければ、さらに「大金であるため税金や手数料、マネロンではないことを証明する手数料などが必要」と偽銀行から言われてさらにお金をとられていたことでしょう。
偽銀行サイトは削除されています。
http://asbnet.uk-airdriesbn.com/home/Login.php
彼の電話番号は VoIP で、米国外でも買える番号です。
(718) 281-6966
Enflick VoIP
NONFIXEDVOIP PHONE
Bayside NY 11364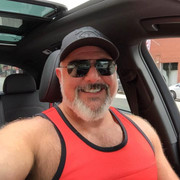 Hi, How are you doing? Thanks for accepting my request here on facebook. Am glad to be your friend and I hope to know you more.
Hi

(removed)

. It is a great pleasure meeting you here on facebook and am so happy to be your friend. I actually am new to facebook and I came across your profile when I was looking for some old friends and classmate and like you know we can ever have too many friends. I am Calvin Totti and I live in Brooklyn, NY. I am a self employed civil engineer working from home and i really enjoy my job. I am divorce but has one daughter called Samatha and she lives with her mom. Have you been to the US and what do you do for a living if I may ask.
Hello Dear.. What a beautiful picture of yourself you sent to me. I really appreciate it. Thank you for telling me about yourself and my birthday is 21/12/1966 but I do not see age as problem when we are making good friends. I am not surprise to hear you do nothing for fun, I guess sometimes we get too busy to even spare time out for fun. Anyways, I do like music too and Italian opera is one of the best music in the world and I just imagine how lovely your voice will sound when singing. Today is going to be a busy day for me because I have some documents to work on till around 5:00 pm.

(removed)

I would like to ask if you have a whatsapp on your phone so I can send you my number to enable us chat and keep a constant communication. I hope to read from you soon and do have a wonderful night rest over there and sweet-dreams.