..... from my DMF-Spamfolder today.
Hello! Respected stranger, I want to know how much you are interesting in find ing and acquaintance with new and wonderful woman? My name is am Natalya. I am hope to your like my photo. I am also find ing someone with which my life will quiet and remarkable. I am very merry, kind ly and positive girl. But I am still have alone and yet very tired of that life. So I come to a dating site and found you email. In reality Actually, I'm search ing for real man for a serious relationship and even marriage in future. The most important is my goal - I want to find a companion to my lonely life! I very much hope that you are just such it's precisely this a man. I'll be happy if we will find our common interests and our familiarity is most remarkable moment in our future life. Now I do not know how much you are interested in continue our dialogue the refore in more detail I will talk about me later! I'll wait your letter! Write me to this address
mat.natasha@hotmail.com
!!. See you soon,Natalya.
Received: from 92.119.160.85 (unknown [91.134.173.103])
Reply-To: Natalya <
cGNsgaJm@mail.com
>
From: Natalya <
caillou.c@bbox.fr
> .....
somebody likes Kidschannel and Cartoon "Caillou"
Date: Thu, 20 Jun 2019 19:03:41 +0400
OVH_108142791
OVH Static IP
OVH Technical Contact
OVH SAS
2 rue Kellermann
59100 Roubaix
France
foto.jpg .... 09.09.2017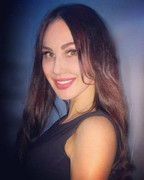 ...... RPO is Марина Шенгелия/Marina Shengeliya from Туймазы/Tuymazy - Rep. of Bashkortostan, Russia
https:/ /vkfaces.com/vk/user/mariko1310
https:/ /vk.com/mariko1310 ----->
1122 Pics
.instagram.com/marina_shengelia_tm/