Dear I came across your profile and have liked it so I decided to be my first message to you and did not follow the other that you would like to communicate with me... I joined this site with only one dream . I am looking for a good woman to have the same dream as I said . I dream to create a strong and happy family with a tradition and a lot of love in it. Do you have the same dream ? Then you have to write to me again and I am sure we can find a common language . I am very active , cheerful and optimistic person . I think that life is a wonderful thing that I want to share with my family and beloved women only . I'm sure that the family is the most valuable part of our lives .So , let's start this part of our lives together and enjoy life to the fullest. I can not promise you a perfect life , but I can promise you that if you once fall in love with you and I would like to devote myself to you and our relationship. I believe in love for ages and I am sure I can find it. You are the person who can fulfill my life ? Please write to me again to start this journey together , and complete emptiness in our lives . I'm here for love and relationship and I am very serious in my research . I do not want to make a mistake , but if we are here we need to take some risks and try to achieve our goals. So I am taking a risk and write you , and we hope that you are one of those who could become the best part of my life . I am looking forward to see if we are to each other! Sincerely , samuel
Wasiuismaila90@gmail.com
Hello dear how are you doing today hope you are doing fine
Am travel to west africa
on tuesday for an important work
=> hangouts: ismaila wasiu
=>.facebook.com/ismail.whasiu
You can see his girlfriend Lala there, too!
UP Arsenal (vickie bess)
Ladec & associate
Obafemi Awolowo University
Even if I searched the universe, I wouldn't find a more loving and wonderful person as you. You make me happy and you never let me down. I love you so much and thank you for who you are happy birthday to you ayo mi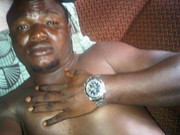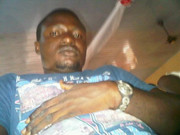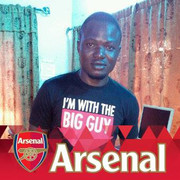 => m2, samuel303030 "Hi.."
30 year old man from Van Nuys, California Looking for woman for marriage Last seen within the last day
Profession: estate agent
Ethnicity
Black / African descent
Marital Status
Never married