HenrykL Dec 19
Can we have a chat gorgeous ?
HenrykL
Email
Henryklagan001@gmail.com
Gender Male
Looking for Female
Age 56 y.o.
Country United States
City New Jersey
Here for Serious Relationship, Marriage
Marital status Divorced
Sexual Orientation Straight
Children I have 1-2 children living elsewhere
Ethnicity White
Religion Other
Body Type Average
Education Some college
Occupation I work
Description
Personal Description I'm Henryk, 56 yrs from NJ and working as an Entrepreneur. I'm a father of 3, two boys and a girl. the boys are 26,22 and the girl is 17. I've been divorced for over the past 9 years and I have lived by myself ever since. I thought was good being single and i thought I will have some peace being single of coarse I did but I never realized until now that I was lacking so many things in life like companionship, a real friend. I was so blind because I thought I was great being single but I realized I would be greater when I have someone I mean a true love and now I could admit I'm very tired being so lonely everyday so i decided to give a try on here since a friend recommended this site to me to see if i could meet the angel I've always dreamed of, to live with and spend the rest of my life with so I could be happy as other men who has found love. And that's the only reason I'm on here and I wish you was the one I'm searching for, you that is reading this.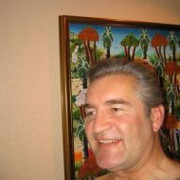 155.94.250.86 QuadraNet; bad IP proxy