pictures stolen from Russian actor VADIM TERENTYEV, see below.
Dating scammer from TWOO.COM. His profile has been already deleted and i failed to printscreen it. He claims to be from USA but he has UK phone number. He sent me copy-pasted prepared text asking for my e-mail for communication. Very usual strategy for dating scammers recently.
Name: Smith, 59 y o from USA
E-mail: smithwilliams214@outlook.com
Phone number: +447517631346 / +44 (751)-7631346 / +44-751-763-1346
UK mobile number, but it's suspicious, similar numbers are often used by scammers abroad, they buy them being in other countries.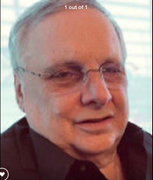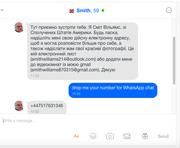 He always had excuses to avoid voice chat and video chat on Whatsapp.

Stay safe:)